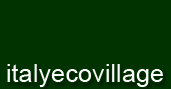 Between Rome and Naples in Abruzzi National Park. In the village of Pescosolido in the area known as Le Mogli


Until the 1900s a few families lived a very simple life in this tiny hamlet. They lived off the land around them, raising animals and cultivating fruit trees and vegetables. As a result, they were completely self-sufficient.
They sold the surplus of their locally renowned produce at markets in the nearby town. After the Second World War it became clear it was not possible to make a living from agriculture. The villagers gradually started to leave in search of better opportunities in more developed regions of Italy as well as the United States and Canada. Although it feels more remote, the village lies only five kilometres from Sora.
The Abruzzi Mountains rise on all sides, creating a spectacular backdrop for the peaceful village and its surroundings. This fertile land is ideal for growing vegetables. In addition to the vineyard and several grove of very old olive trees, there are many fruit trees that offer a great range of succulent fruit including figs, plumbs, apples, pears pomegranates, persimmons, prickly pears, and lemons.
After half a century of neglect we plan to bring the village back to life: start cultivating the soil, take care of the precious fruit and olive trees, and live in a sustainable way. We will follow the model of the villagers – to live in harmony with the land and respect the environment that feeds us.